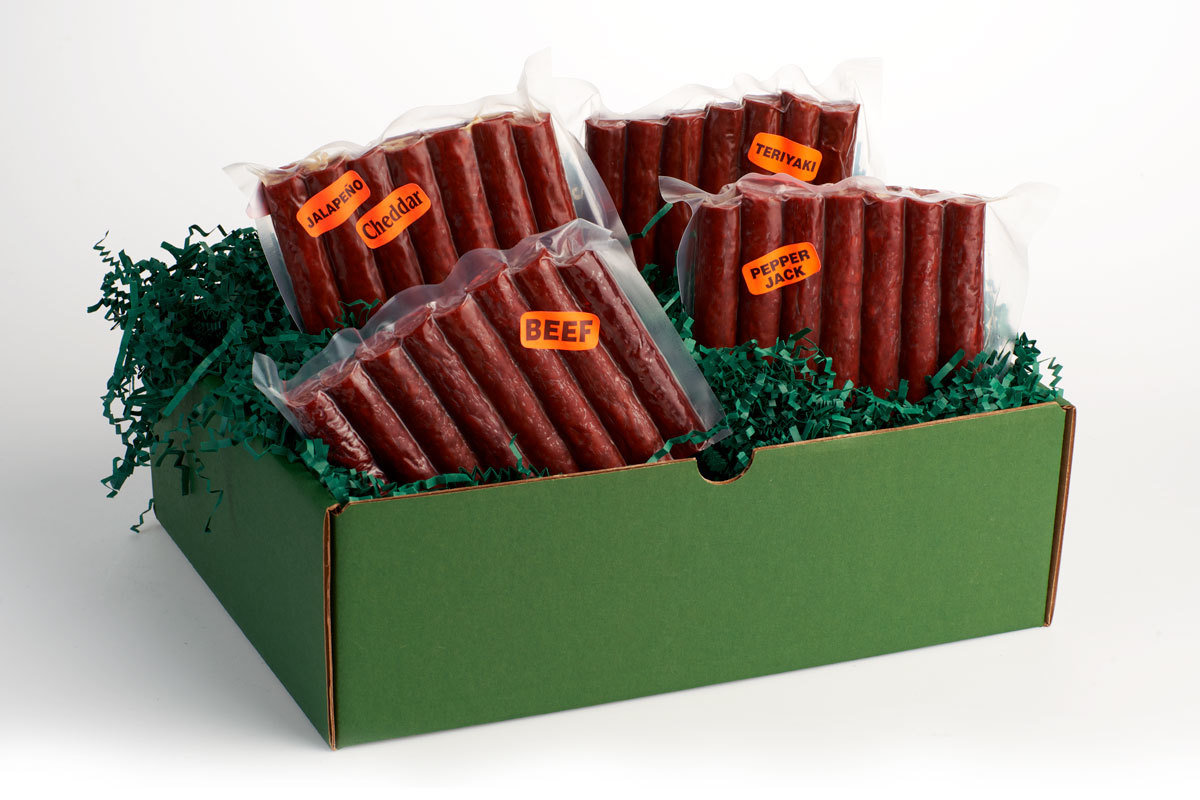 1.75 lb. Snack Stick Box
SKU 00001
Product Details
Shipping: $12.00
An assortment of our delicious house smoked beef snack sticks made from our home grown beef.
You will get at least 4 different flavors (1.75 lbs total) and we can customize your order if you have a favorite. Simply call 231-578-9058 for special requests.
Teriyaki
Beef
Beef & Cheddar
Jalapeño & Cheddar
Beef Pepper Jack
Jalapeno
Honey BBQ
Salami
*Meat can only be shipped in Michigan. Not all flavors are available year-round.
Save this product for later